Every website offers an opportunity for growth and profit, but sometimes you know that it's time to move on. Whether you're selling your profitable site and progressing to a new opportunity or looking to purchase a high revenue site that will be worth a significant time and monetary investment on your part, it pays to use a website broker.
Website brokerages are like brokerages for other things offline. They help you buy or sell digital real estate and provide security and legal expertise for the parties involved. Not all website brokerages are the same, but we can show you the best website brokerages of 2019 so you can choose the right one for your needs.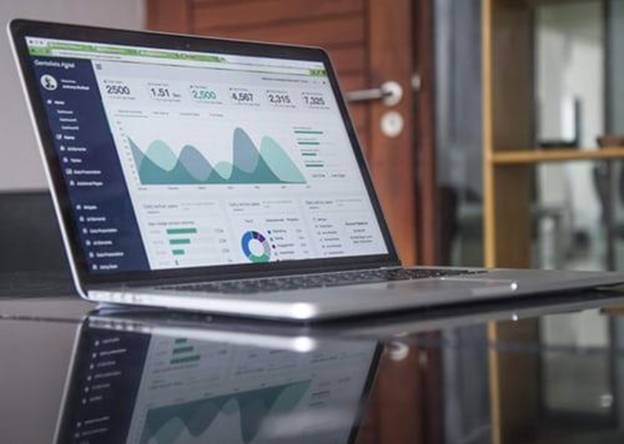 Flippa
Flippa isn't technically a brokerage at all. It's more of a digital marketplace akin to a bazaar in the real world. Website buyers and sellers show up, list their offerings, and do business using the infrastructure and environment provided by Flippa. It has an advantage over websitebroker.com because it's the oldest and largest website marketplace on the Internet.
It was founded in 2009, meaning it's had plenty of time to grow in terms of digital infrastructure, as well as its user base and contact lists. However, being on the Internet for so long has attracted a fair share of spammers and scammers, alike. You'll have to be doubly careful doing business on Flippa compared to something like FE International or even websitebroker.
Flippa provides a secure escrow system, however, so doing business isn't necessarily risky so long as you do proper research and take precautions. Still, be aware that you're more likely to have to sift through lots of junk before finding a good buyer or seller. It's the closest thing to a free-for-all marketplace you'll find aside from eBay.
Pros:
Great for smaller websites
The largest website marketplace online
Easy to use
Extensive user base/lots of opportunities to connect
Has a secure escrow system
Cons:
Lots of spammers and scammers
No teams to help you with legal or technical difficulties
Easier to get tricked here than anywhere else
FE International
FE International is one of the most well-known and earliest website brokers to ever achieve success for huge numbers of clients. They so websites for profits both at the high and low end of the spectrum. Some of their sites sell for $15,000 while others might sell for $150 million. With over 700 website deals completed, they built up an extensive network of buyers and sellers that can connect you to high-dollar candidates for your site.
FE International has a lot of digital infrastructure and a solid reputation as a website broker, even though it was only founded in 2010. This assists them with drawing in new buyers and sellers and makes the process of transferring sites easier and more secure than with some other, more low-key brokerages.
The potential value earned by FE International drives them to have strong regulations concerning who can use their services. For instance, they require that any site brokered have at least a single year of successful financial history. This proves that the website is valuable and worth the brokerage's time. If you can manage to get your site accepted, you'll take advantage of their 94.1% sales success rate.
Pros:
Excellent for sites worth more than $20k
94.1% sales success rate
Have a team of over 40 people, including experts in marketing and finance
They command high prices for sites
Cons:
Best used for more profitable sites
Relatively high 15% commission
WeSellYourSite
While it's not the earliest website marketplace, WeSellYourSite is the oldest website brokerage. They first began in 2006 and nowadays focus on high-value digital real estate listings. Most of their online sites are valued at $200,000 or more, which gives you some idea as to the typical profit range of their clients.
They feature a team that vets the value of the properties they take on. This prevents the site from becoming inundated with low-quality websites that have lots of issues. This is a high-quality brokerage for top-tier digital businesses. If you know your site is worth big bucks, it might be worth heading here to sell it or look for a new opportunity.
Their site infrastructure is relatively simple, and they feature less of an in-depth investigation from their own team concerning the details of their listings. Aside from profit, they don't collect much more in-depth information. You must do your due diligence if you use WeSellYourSite, as they aren't as likely to do it for you as FE International.
Pros:
Stable and long-running
Has high-value listings
Provides some legal and technical support
Only accepts properties that have good profits
Cons:
Don't always provide lots of detailed information
Empire Flippers
Empire Flippers is another marketplace rather than a true brokerage like FE International. Still, there are a little more valuable in terms of pure dollar potential than websitebroker or Flippa because they focus on websites that are usually aged to some extent. These aged websites often have plenty of revenue and performance history under their belts, making them more valuable to buy or sell and more secure bets compared to the cheaper sites you'd find on Flippa.
In fact, being able to buy websites that are currently producing revenue is the biggest draw to Empire Flippers. It's a great alternative for online businessmen that don't want to spend the time building up their own site from scratch for a year or more. Instead, you can invest in an already successful site and even flip it to sell for a profit.
Empire Flippers does have a hefty $297 listing fee for sellers, however. But they offer a large database of buyers who have the money to spend on worthwhile digital businesses. They also have an extensive customer support team to help smooth over any iffy transactions and help you narrow your search criteria as you hunt for your next digital real estate.
Pros:
Provides listings for "aged" websites
Average listings are generally profitable
Large database of buyers and sellers
Decent customer support
Cons:
$297 listing fee
No real technical or legal assistance
Websitebroker
This is a much smaller website broker that competes most directly with Flippa, leaving the higher end sites and more profitable ventures to bigger behemoths like FE International. Rather than having a team of experts present your site and handle all of the details of buying or selling digital properties, Websitebroker.com is more of a traditional marketplace where sellers of websites post their sites on websitebroker and buyers peruse the merchandise.
Because they're easy to get into, lots of lower-cost sites are transferred here. It's a great spot for buyers and sellers to congregate where they might have difficulty locating each other elsewhere. Perhaps because of their inclusivity, this broker attracts website buyers hungry for sites that are around $20,000 or less.
In addition, website flippers, or those who buy sites and flip them for a small (or large) profit each time, will enjoy websitebroker. It's easy to expand your business and find new websites to buy using their extensive listings.
Remember that they're not a brokerage and you'll have to take care of the legal and technical side of things yourself. Only those confident in their haggling abilities should use websitebroker.com.
Pros:
Excellent for website flippers
Easy to use
Lots of buyers and sellers to grow your contact network
Cons:
No teams to assist you
Profits are usually not very high, relatively speaking
Alternative: Landocs Private Equity (Landocs PE)
While not a website brokerage per se, Landocs PE can still help you sell your site for a reasonable asking price. That's because they'll buy it after analyzing its potential return on investment. Landocs PE buys websites, improves them, then sells them afterward. If you've got good digital real estate, they're exactly who you want to interest.
Their methodical approach to finding sites in high-growth niches has allowed them to grow their brokerage by providing excellent service to individuals who were sitting on gold mines who didn't know it. They usually focus on established sites that have already been around for 10 years or so and who have maintained steady growth, but they'll make exceptions if your site is turning a good profit.
They usually purchase assets that range between $50,000 and $1 million, so there's lots of room for your site. They'll perform the due diligence necessary to ensure that you receive what your site is worth overall. With its capable staff, who are experienced in finances and digital business, they combine the professionalism and quality of an established brokerage with the personal service of a smaller group.
They're an excellent group if it's time to move on to a new opportunity and you want to be sure that you sell your site for its real value.
Pros:
A dedicated team of professionals
Perform due diligence for sites
Keep all data confidential
Accept sites between a wide range of value
Cons:
Conclusion
All in all, we'd recommend Landocs PE for your website selling needs. With such an experienced team and no downsides, there's no one better if you've got an online business you're ready to sell. Contact them today and let's begin maximizing your profit!