The buying and selling of websites are becoming more common as people develop the internet. Like a great digital city, websites trade hands just as often as physical properties. But also like the offline world, buying and selling a website comes with several legal hurdles you should be aware of before you attempt a transaction.
It's always smart to be wise when doing business, and doubly so when your buyers and sellers are only digital presences on your computer. Let's go through the six biggest legal ideas to grasp before attempting your own purchase or sale.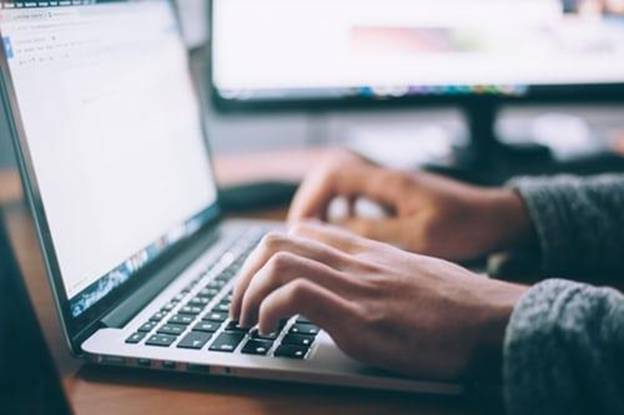 GDPR
The General Data Protection Regulation, or GDPR, is a bit of legislation recently implemented by the EU designed to protect the personal data of private citizens, especially in regards to that data being stored or used by businesses and websites. Personal data can include email addresses, bank details, names and photography, medical information or even a computer IP address.
The GDPR has a series of requirements that businesses must adhere to in order to be GDPR compliant. Businesses that are not compliant with these regulations will suffer heavy penalties when trying to do business in the EU or may not be allowed to do any business in the EU. Therefore, buying or selling GDPR compliant websites is the new standard for many.
These regulations are:
The right for individuals to access their personal data and ask how it is being used
The right for individuals to ask that companies delete their personal data
The right for individuals to transfer their data from service to service
The right to have data corrected if it is incomplete or incorrect
The right to stop the use of one's data for marketing
The right to restrict their data's use or processing
The right to be notified if an individual's data has been stolen or breached
If you're buying a website, making sure that the site is GDPR compliant is of critical importance so that you don't face heavy fines once ownership transfers to you. By the same token, you should make sure that your site is GDPR compliant before you move to sell. You'll likely have more potential buyers if your site is already following the rules and regulations that are critical for good business.
Since the GDPR applies to all businesses in the EU, this is important regardless of whether or not you are in the U.S. If you ever plan to sell to someone abroad, chances are they'll want GDPR compliance.
Copyright and Trademark Research
If you're planning to buy a website, do some research beforehand and make sure that there is no copyright infringement happening at the time of the sale. Copyright infringement and trademark misuse are things that can lead to heavy fines for the current owner of the website, regardless of who owned it in the past.
Of course, if you're selling a site, you need to make sure that you are misusing copyrighted materials, logos, phrases, or products. Not only is this blatantly illegal, but it will turn off potential buyers from your site. No one wants to purchase a website that is in trouble with the law.
Do an IP search for the domain name of a website that you are planning to create or purchase before finalizing anything. Any logos or products should also be researched beforehand to avoid copyright infringement.
Website Purchase Agreements
A website purchase agreement contains the record of the sale and/or purchase of the code, HTML, domain name and website of a site on the web. The website purchase agreement also dictates which aspects of the site are being transferred from one person's legal ownership to another. This includes images, links, trademarks, and any extra domains.
Basically, a website purchase agreement is an excellent document to legally spell out the fine details when you buy or sell a website with another person. Using a website purchase agreement can help settle disputes and protect you from legal action if your buyer or seller comes at you with accusations or attempts to use your property without your permission.
You should never buy or sell a website without a website purchase agreement that spells out in exacting detail all the aspects of the transaction. Don't leave any aspect of the site in question unconsidered. You should also consider hiring an internet-experienced lawyer to look over the agreement and find any potential weak spots if you can afford it.
Legal Service Benefits
The fact of the matter is that the law is complicated, and even more so when it comes to the Internet and digital transactions. Because the Internet is an inherently fickle place and it's easier for people to come up with false identities and disappear, having an ironclad website purchase agreement is the best way to prevent yourself from being scammed or losing money.
Just like in the real world, experienced legal services are the way to go. These individuals have the expertise and experience necessary to navigate the complexities of Internet law both domestic and international. They can ensure that your website purchase agreement is the best version of itself that it could possibly be.
A website purchase agreement is worthless if you forget to spell out certain terms and end up having to pay your buyer or seller extra over a contrivance. A legal service specializing in Internet law can prevent situations like this from occurring. In some circumstances, they can even help you hash out an agreement that is better for your end of the bargain than you could buy yourself.
Even more important, a legal service can advise you on any tax issues that might arise from the purchase or sale of a website. Like all other income, the money you make from buying or selling websites is taxable and is often affected by separate tax codes from property offline. An experienced legal team can make sure you don't run into any tax issues during your transaction.
While you normally have to pay a fee for the benefits of a legal service, good lawyers are normally well worth the cost.
Using an Escrow
An escrow service essentially acts as a third-party to hold the money for your website transaction while the domain and other digital property are turned over. This prevents both the buyer and the seller from scamming the other. Escrows can also provide other services, such as tracking and verifying that certain aspects of the site have been delivered or inspecting the site to ensure that transfer was achieved. As a trusted third party, an escrow can ensure to the seller that the website was actually delivered.
Using an escrow for buying or selling a website can be smart if you want to protect your financial details or are doing business in a part of the digital world that you are unfamiliar with. Your banking details will be protected by using an escrow, and you won't be held accountable for any financial misgivings that your client may have.
Taking advantage of an escrow service also allows you to make use of arbitration teams if there is a dispute, financial or otherwise. Basically, using an escrow service is perfectly legal when buying or selling a website and is a great idea if you don't know your site's buyer or seller. It's better to be safe than sorry!
Some legal teams or website brokerages will require the use of an escrow service to complete a transaction. They may even have their own escrow service on hold exactly for this purpose. In these cases, using an escrow is not only legally permissible but required for the transaction.
Domain Flipping
What exactly is domain flipping? Just like house flipping, domain flipping involves buying domains on the cheap and selling them for a serious profit, sometimes after altering or fixing up the domains to make them more attractive to the next buyer. Because domain clippers typically hold many domains at once, some people are concerned about the legality of the practice.
But domain flipping is perfectly legal, and most courts assume that domains are basically the same thing as offline property. You do not need to announce your intention to flip the domain if you are buying a website from another party. You shouldn't misrepresent your interests and claim that you'll keep the website exactly as it currently is, of course. But there is no real penalty for purchasing a website solely to acquire the domain property and then selling it for a profit.
However, certain domain names do occasionally run into legal issues due to their similarity with other domain names. Be aware of this when scooping up domains if you plan to flip them for a profit. Some domains aren't worth the trouble.
Conclusion
Buying and selling a website on the Internet comes with just as many legal loopholes and complexities as big-budget transactions in the real world. When it comes time to sell your own site, Landocs PE might be able to help. They're comprised of a team of digital and financial experts and know excellent business and investment opportunities when they see them.
If your site is ready to sell and you think it's worth their time, contact them and start talking. With their reliable service and due diligence, you can rest assured that your site will be valued at its real worth. Good luck!