The GDPR has had a divisive lifespan, even though it's only been passed for about a year! Despite this time, many companies are not compliant with the new regulations brought about by the GDPR. That's because there's still a lot of confusion concerning the bill and what it means for regular website owners. We'll explain exactly what the GDPR is and how it might affect the day-to-day activities of your website.
What is the GDPR?
In May 2018, the EU Parliament passed the General Data Protection Regulation. This regulation was quickly implemented in the privacy laws of all member countries of the EU and applies to countries buying, selling, and storing personal information about the citizens of Europe. Since the Internet is an international entity that extends easily beyond national lines, the GDPR has had broad ramifications for companies both in the EU and beyond.
Put simply, the GDPR codifies and secures the personal rights of citizens concerning the control of their personal data and information as held by private companies. The GDPR defines personal data as any information that relates to a person in terms of their name, address (physical and email), photographs, medical information, social media, location details for computer IP address details. It's a pretty broad definition, but it's a great win for private citizens concerned about companies going beyond what's appropriate.
This basically means that any companies or websites that use the personal information of individuals must have certain tools in place to ensure that citizens can control that information at any time. Websites made prior to the regulation being passed need to adjust their tools for sites or face heavy penalties if it is discovered that they aren't complying.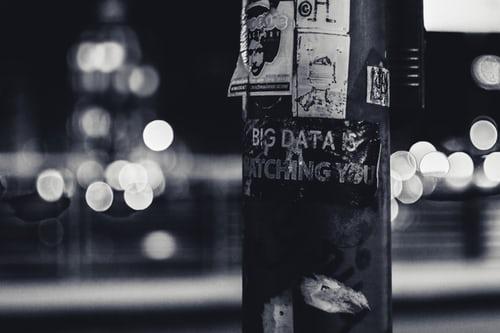 What are the Regulations?
The regulations of the GDPR are as follows.
Individuals have the right to access their personal data at any point and can ask how that data is being used by a company or website. Companies must be able to provide copies of the personal data in electronic format or physical format and at no charge to the individual.
Individuals have the right to be forgotten. If they are no longer customers or if they withdraw consent from the company or website to use their data, they have the right to have that data deleted permanently.
Individuals have the right to transfer data from one service provider or company to another. This must be a smooth transfer and must be easily readable by both laymen and other companies.
Individuals have the right to be informed about their data. This means that customers or consumers must opt-in for their data to be gathered. Consent must be explicit rather than implied. This is why most websites and companies now announce their intention to collect data from every new visitor, whereas it would have happened automatically before.
Individuals have the right to have their information corrected or updated if it is incomplete or incorrect.
Individuals have the right to restrict their data and prevent it from being processed or used for commercial purposes. This is distinct from having their data gathered at all.
Individuals have the right to object to the use of their data and to prevent it from being used for direct marketing. This right must be made clear to any individuals giving their data to a company or website.
Individuals have the right to be notified if their personal data has been stolen or breached. Individuals must be informed by the company or website within 72 hours of the host becoming aware of the breach.
It's a lot of regulations, especially for companies or websites that weren't prepared ahead of time. But you can still carry on with business as usual so long as you comply with the above regulations and take steps to integrate those requirements with your site's architecture and design.
What is Required from You?
You're required by law to adhere to the above regulations if you plan to do business with citizens of the EU or collect their data. Any site that caches user information must adhere to the GDPR regulations. Again, because the Internet reaches across the national lines and can draw business from all over the globe, it's in your best interest to adhere to these regulations if you want to take advantage of the big consumer and customer bases located in Europe.
Most website owners will have some or all of these aspects covered already, but it helps to go through our list and make sure you're compliant anyway.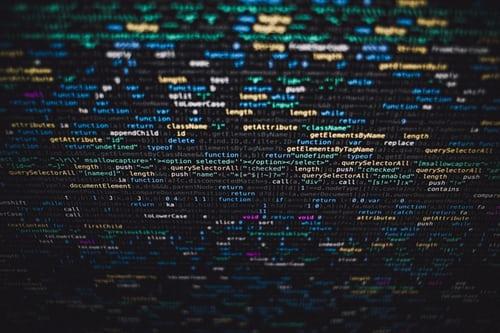 How Can You Be Compliant?
To start making your website GDPR-compliant, you should try to create privacy by design. This involves monitoring and storing any data you collect carefully.
Firstly, you should begin mapping and organizing all of the data that your website collects. You need to be able to document where that data comes from you can identify which visitors of your site the GDPR regulations apply to. When you are organizing and calculating your data, it's a good time to ensure that you can access that data quickly and easily in the event that someone from the EU requests it.
Next, you should lighten the burden on your shoulders and get rid of any data that you won't use. This prevents you from having to sift through lots of junk data on your site if you need to search for the data of a particular individual. In addition, it prevents you from having to delete this data later if someone requests that their data be erased. There's no need to keep random data of your traffic or users if you aren't actively using it.
It's a good idea to delete any unwanted data since you'll need to encrypt or otherwise protect all the other data that you retain.
Once you've identified the data you'll be keeping, it's time to implement security measures through your digital infrastructure. This breach. You'll need to have systems or measures in place to contact the authorities and notify any individuals whose data has been stolen within 72 hours.
After going through all of this, you must review any privacy forms or documents that are already in use on your site. Make sure that your consent-asking pages or pop-ups are explicit and review all of your privacy statements or disclosures. You may need to adjust some of them to make sure that they are compliant with the above GDPR rights.
All in all, go through your website and each of its pages with a fine-tooth comb. This is the best way to ensure that every aspect of your website is compliant with the new regulations and you won't face any fines. It may be worthwhile to have a friend or colleague run a test case. Have them request their data and see how quickly and easily you can retrieve it, delete it, or correct it.
Costs of Noncompliance
The GDPR includes a penalty structure that is organized into different tiers. Non-complying websites may be found to have breaches that can result in fines of up to 4% of your global revenue. This can take quite a bite out of your yearly profits, especially if your website has a huge traffic base.
In many cases, noncompliance issues aren't even that large or drastic. You aren't just fined for having a security breach. Making a mistake as simple as not having your data records in order can result in a 2% fine of your global revenue. Not notifying any authorities or any individuals about data breaches carries similar fines.
These fines aren't a one-time thing, either. They'll be repeated each time that a website is found to be noncomplying with the GDPR. If you have a large website and company attached to the business, it may be worthwhile to hire a data protection officer whose business is in ensuring that your site is GDPR-compliant. They'll handle any breaches, data organization, or compliance issues you might run into.
Furthermore, being GDPR-noncompliant could lead your site to develop a reputation as untrustworthy. Regardless of your personal feelings on the matter, most people like their data to remain private and secure. Altering your site's functionality to swing with public opinion is the best way to retain the trust of your current users, especially those from the EU.
Conclusion
The GDPR has definitely shaken things up across the Internet, but it should result in stronger connections between websites and companies and their customers over time. Achieving GDPR-compliance might take some difficulty and time, but it'll be worthwhile in the long run as your site becomes even more trustworthy and valuable.
Still, if your site isn't GDPR-compliant and you're ready to move to your next venture, consider contacting Landocs PE. They're skilled website improvement specialists who might just take your profitable website off your hands and leave you with a nifty profit. Whatever you choose, good luck!