Selling your business is a big decision and one that is often fraught with emotional undertones. After all, you worked on the site for years and struggled with it through its infancy all the way to its profitable stages. But these emotions can sometimes lead us astray, which is why it's important to pick a good brokerage partner to help maximize our profits when it's time to sell the site.
Website brokerages are valuable since they know the ins and outs of the website trading sphere. They'll hook you up with the right buyers for the right price, and they can often provide legal or technical support through the complexities of the process.
However, you need to pick the right broker above all. Just any brokerage won't do. Let's take a look at the best website brokers for selling your website.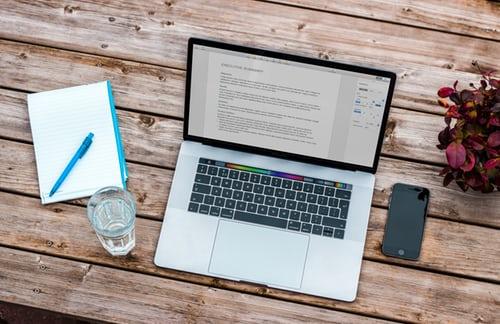 DigitalExits
Styling themselves as "business brokers", DigitalExits is the perfect companion for most exit strategies. They can help you maximize the sales price of your online business or website and ensure that you start on the right foot as you progress to your next venture.
They work quickly, too. As soon as you submit the information for your business to their site, they'll get back to you within the same day task for questions and request financials. They can provide you with the best chance to achieve the maximum value for your digital business by analyzing 13 distinct factors to determine its net worth.
Rather than using upfront fees, DigitalExits relies on a percentage commission of the total sales price after the deal has already closed. You'll be able to bargain with them on this point. Once the purchase of your company is finalized, they have an in-house copywriter that will transform the story of your company into a tale that is attractive to all kinds of buyers.
Their legal and financial teams are second to none. However, their largest downside is the lengthy period of time that the entire process tends to take. This is largely due to how seriously they take the details of each transaction. But we'd hesitate to recommend them for websites that won't sell for very much even in the best of hands. DigitalExits is best used for a website that you know is worth lots of money.
ValleyBiggs
ValleyBiggs is actually the sister website of WebsiteClosers, and they have a slightly different focus relative to their sibling site. Rather than focusing on all kinds of digital websites, ValleyBiggs works almost exclusively with e-commerce sites and online businesses that generate active revenue. They have explicit experience when it comes to selling tech companies and websites, and their legal and business training reflects this focus.
They'll dive deep into the inner workings of your website and develop a marketing and closing strategy for your business to maximize exit profits. If your company is on the larger side, they'll also investigate and interview major stakeholders to guarantee that selling the company proceeds as smoothly as possible for all involved parties.
WebsiteClosers
WebsiteClosers is easily one of the oldest brokers you can find online. They've been in the business since 1996 and have gained lots of experience in the realm of digital buying and selling online properties. They feature a comprehensive team of legal and digital experts that can help you maximize your profits during your next website sale.
Specifically, they'll be able to analyze the profits and losses of your website, your business's cash flow, and your balance sheets to determine the best price to go for when searching for an appropriate buyer. Their extensive experience with online business and legal matters also makes them a prime choice if you're looking to enact an exit strategy with as little loss as possible.
Their customer service team is fairly well respected and they typically respond to any messages within the same 24 hour period. They've worked with businesses of all sizes, so you should feel free to contact them regardless of whether your website brings in lots of revenue or only a meager offering at the moment.
However, their fees can be relatively high. We'd recommend using WebsiteClosers only if your business succeeds $15,000 or more in yearly revenue. This also allows you to take advantage of this broker's extensive client list, most of whom are big buyers looking for top-tier websites to purchase. Websites worth more money will be better for taking advantage of the extra legal assistance WebsiteClosers can provide, as well.
Founders Investment Bank
This company is not a website specific broker or selling marketplace. Instead, they're an investment bank that deals with both digital and physical properties and has the requisite experience to provide you with the maximum profit possible as a result.
They're an excellent choice if you have a larger website. You won't want to approach them unless you have an online business or website that does $5 million a year or more in annual profit. This sounds like a huge amount of capital, but it's for good reason. Founders Investment Bank has an extensive list of rich buyers that are always looking for the next great investment opportunity.
Because they are a physical investment bank and feature some of the best teams of legal experts, there's practically no one better to turn to if you have a valuable online business and want to ensure that you get the best bang for your buck when the time comes to sell. They know exactly how to play the bargaining game and practice appropriate due diligence when it comes to quantifying the value of your site.
There's a solid chance that they'll be able to raise the expected profits of your site by connecting you with a buyer looking for exactly what you're selling. They do take quite a chunk out of the profits in the form of a fee, but it's well worth the cost and security knowing that their experts can help keep your website in the right hands as you sell it.
Flippa
Flippa isn't a brokerage per se, but it is an online marketplace that focuses on buying and selling digital property. Because it was founded in 2009, Flippa has had quite a long time to grow a user base that is practically unrivaled amongst most other website marketplaces.
Rather than using a team of financial and legal experts to assist you in selling your website, you'll be able to list it and directly contact potential buyers and work out a deal. Naturally, this is much cheaper than hiring an expensive private firm. But the flip side is that you'll have to do all of the legal and financial work yourself, which opens you up to potential scams.
In fact, Flippa is somewhat inundated with scammers and spammers. It'll take some time to sift through all of the junk websites or advertisers to find a buyer for your site that is really worth your time. In addition, you'll have to do all the due diligence needed to investigate the veracity of your buyer before going through with a sale.
Still, Flippa can be quite effective for selling websites on the lower end of the profit scale. We'd still recommend using a more professional for your website is above $20,000 or so in value or revenue, but Flippa is great for sites below this mark or for flippers who are looking to sell websites quickly, only to then buy some more and repeat the process.
Flippa does provide a secure escrow system for all transactions.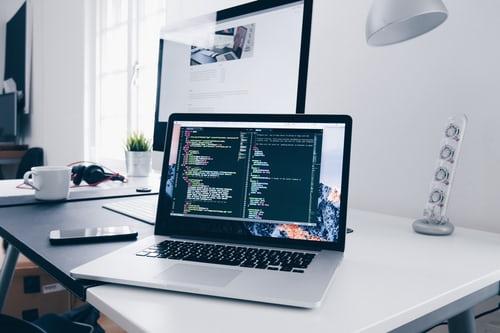 Landocs PE
Landocs PE is ultimately the best choice you can make when it comes to selling your site. If you pick us as your brokerage partner, you'll be amazed at the level of service we can provide. Our personal team has decades of experience in both digital business and legal matters between them. As a result, we specialize in purchasing websites that have real growth opportunities and improving them for our investors.
We're a great team to turn to if you are convinced that your website has the potential for growth and is profitable. Landocs PE will investigate your site and work with you to determine an acceptable asking price. This is the best part of our service, in fact; rather than having you wait weeks or months to find a buyer for your site, Landocs will purchase the site from you. We're not the middleman. We are the buyer.
But we're only interested in hearing propositions for sites that are provably profitable or are in a niche that's expected to grow in the near future. Still, if you've managed to carve an excellent website or digital business out of the ether and want to move on to another venture or opportunity, we're your guys.
Conclusion
Overall, the right brokerage partner during the sale of your website can make all the difference. Choosing the wrong partner can lead to more heartbreak and not enough capital to start your next business endeavor or purchase a new website to begin the process anew.
But the right brokerage partner can maximize your profits and lead you to further success down the road. At Landocs PE, we're experienced in selling websites of all kinds and can't wait to hear from you. Contact us today and let's get started!