Buying a website is a big commitment in both time and money. Sites that produce revenue or which grow your brand have the potential to boost your business big time, but only if you choose the right website for your purchase. Similarly, building a website that doesn't match with your goals can lead you to waste lots of time on a digital space that doesn't improve much of anything.
Let's go over the main types of websites so you know which to build or buy for your next venture.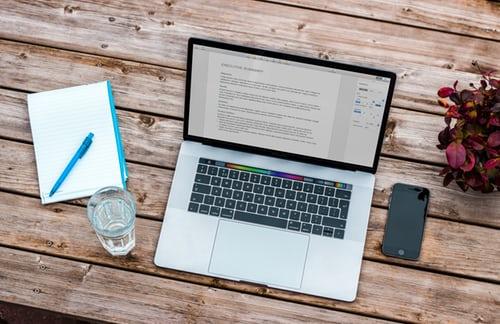 E-Commerce
E-commerce websites are arguably the most common site on the Internet these days. Their purpose is in the name: e-commerce websites are designed to generate revenue for you by selling products or subscriptions to consumers. Any site that involves a method for transaction in exchange for a service or a good is an e-commerce site.
Naturally, e-commerce websites are great for businesses of many types. But because these websites involve the transferring of money from one person to another, they have some complicated tech and security measures that you need to take care of before you can start using them for revenue. It's worth getting the SSL certificate for your site for both customer peace of mind and security on your part, as well.
Furthermore, you'll need to spend significant time managing the site and curating its content and layout to drive customer sales. This is a small subject in and of itself, so it's worthwhile investing in some e-commerce software or some digital tools to help with managing everything. Keep in mind that these tools cost extra, and oftentimes based on your profits.
Pros:
Great for producing revenue
Excellent as additional revenue streams for off-line businesses
Can direct traffic to additional sites
Can theoretically grow greatly
Cons:
Often requires higher startup and maintenance costs
Requires some sales/marketing knowledge to be effective
Requires a smart site layout to drive business.
Entertainment
An entertainment website is also incredibly common across the web, especially with the rise of independent content creators. Any website that is primarily used to provide entertaining content for consumers is an entertainment site. Sometimes these are humorous sites with webcomics or skits, while other times entertainment sites provide interesting content in written, visual, or musical format. Buzzfeed is a classic example of a broad entertainment site.
The purpose of entertainment sites is to make money, which is primarily driven by ad revenue. Entertainment sites that do well will be able to place pricier ads, as their viewership will justify the ad cost. Entertainment sites don't normally sell their own products, although certain, ultra-successful sites sometimes have small online stores or subsidiary e-commerce sites.
The good thing about entertainment sites is that you can make one out of any interest you have. There are always people looking for entertainment in virtually every niche, be it video content, comics, or funny writing. But entertainment websites are also a dime a dozen. You'll need to find a niche that isn't currently filled by an already successful entertainment site to make a profit. Generic entertainment sites don't last long.
Pros:
Can provide content that is uplifting for many
Can generate great revenue after some time
Lots of types of entertainment sites that can be built
Can lead to e-commerce sites
Cons:
Have to craft something relatively unique
Easy for this site to get lost amongst the others
Business
A business website is easy to understand. It's any website that has been curated from the ground up to represent or explain an existing business. Therefore, it'll have many of the same features as an actual business lobby or headquarters. A good business website should communicate the service that the business offers and any products that it might sell, as well as the business's general practice or attitude.
A business website can be of great value to online and offline businesses alike. Not only can they draw in customers for your revenue streams, but they can direct your customers to ancillary sites and get them familiar with your personal brand. Since most businesses in the world have their own website at this point, lacking one can make your business look unprofessional.
Business websites are distinct from e-commerce websites because they may not necessarily sell something directly. Instead, business websites can be much more informative or explanatory. They can hold much more contact information and act as a lead generation site, or collect clients for you to do business with in the future. The myriad purposes of a business site are more versatile than the sole job of producing revenue, like an e-commerce site.
Above all, business sites should be attractive and positively promote your brand. It's worth spending significant money on crafting a great website that'll draw in customers and future clients as soon as they hit the landing page. This takes a lot of time and money, but the returns are theoretically great.
Pros:
Can generate leads and clients for your business
Act as the digital "face" of your business, can impress customers
Can generate revenue either directly or indirectly
Can lead clients to an e-commerce website
Cons:
Requires careful attention to craft well
Often needs significant monetary investment to elicit the best return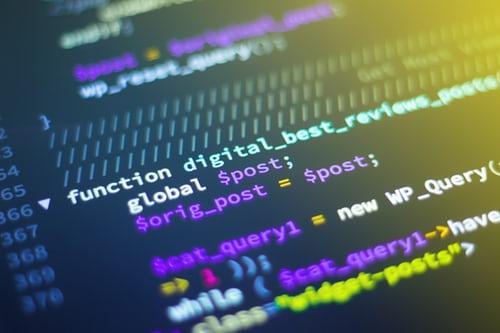 Media
Media websites sound similar to entertainment sites, but these two aren't really the same. Media websites are explicitly focused on gathering and reporting news and opinion stories. They're much more focused on the real world then entertainment sites. Media websites can range from official, high-clout groups like the New York Times to more gossipy sites like People.
Media websites can make a profit in two ways: by generating ad revenue or by following a subscription model that requires readers to pay a monthly or weekly fee to read the content on the site. In the beginning, ad revenue is much more easily accomplished for new media sites that don't have a dedicated readership. Later, media sites can transition to a subscription model or combine both revenue streams for maximum profit.
Because online news sites are so common, focusing on a niche or high-quality media is key for success. It can also take some time to build a dedicated enough reader base that you'll be able to make money off a subscription model. You'll also need dedicated writers and content producers to keep your content interesting while still reporting the limited events that occur daily.
Pros:
Can provide revenue in two ways
Offers informative or speculative writing to consumers
Can focus on whatever type of media you prefer
Cons:
Takes time to generate good revenue
Can't immediately start with a subscription model
Portal
A portal website is one that collects information from other types of sites and gathers them into a single location. Famous examples of these sites include Yahoo! or MSN. Portal websites can be for internal purposes only, such as school websites, or the centers of website networks from a single media conglomerate. They often require logins and passwords for users to access more restricted areas of the site.
Portals don't usually generate revenue are mainly used for logistics and organizational purposes. They are also fairly technical in terms of programming and site layout. You may need to hire experienced web developers and programmers to make a good portal site.
Pros:
Great for organizations and internal communication
Can gather relevant news or announcements for a group
Offers security for members of a group or organization
Cons:
Doesn't generate revenue
Needs more technical assistance than many others
Brochure
Personal or "brochure" websites are arguably the simplest type to build, especially for beginners. Most of the time they focus on simple content depicted on a static page that doesn't move much or at all. These websites are often used to advertise personal services, resumes, or small businesses because of their simplicity and to-the-point designs.
Because they're so simple, you can make brochure sites using most classic website builders like PageCloud or WordPress. You can also focus on more specific site builders like KickResume, which, of course, helps you make a resume site.
However, you'll need to spend extra time and money to make a brochure site that looks professional, especially if you're using a free site builder. It's important to consider that these sites don't usually bring in direct revenue but might be used to boost your revenue in ancillary ways, whether by directing traffic to another site or your contact information as a business center.
It's best to consider your brochure site as an "Internet business card". It's not flashy, and it's not complicated, but it can get the job of introductions or explanations done well enough.
Pros:
Easy to set up
Typically inexpensive
Can be built from multiple places
Can direct traffic to additional sites
Cons:
Doesn't generate much direct revenue, if any
Conclusion
Each of the above websites has its own advantages and disadvantages. The trick is in picking the right site for your business or needs. Remember to consider your overall goals and profit needs when choosing between them, and don't be afraid to hire a skilled professional to help you make a site worthy of your brand. In fact, we at Landhocs PE can help as soon as you contact us; we're specialists in making sites shine. Good luck!